A Typical Day with Aspiro
Each day begins by making sure that every student is properly prepared for the full day ahead of them. The morning routine includes personal hygiene and handwashing, a balanced breakfast, tooth brushing, and road-mapping what's ahead. Often an inspirational group is held to set the tone for the day. These groups include things such as sharing an inspirational story, poetry readings, and teambuilding initiatives.
The group travels together to begin their adventure activity for the day. Staff members are always present to make sure that students are learning how to do things safely and correctly. This ranges from the most necessary task of building a shelter to advanced rock climbing. Intentional sequencing of the weekly adventure activities builds skill sets that lead students to deeper levels of self-efficacy. Guides frame the activities, give in-the-moment feedback, and debrief the activities to highlight ways in which the skills learned can relate to home life.
As the day draws to a close, students are encouraged to write letters home and designated time is set aside to work on academics and therapeutic assignments. Students and guides take turns leading therapeutic groups, reflecting on the day, and giving feedback. Dinner and night routine (shelter preparation, health check-ins, and hygiene) conclude the evening.
On the trail, Aspiro's diet promotes the growth of healthy bodies as well as healthy minds. The food we provide our students serves as an important foundation of a positive experience at Aspiro. Not only do we focus on establishing a new love for eating healthy, we show our students the satisfaction of being able to prepare their own meals. The ability to cook for oneself can be a rewarding and empowering practice. Students often express their joy in discovering culinary skills and a desire to sustain their new balanced diet beyond Aspiro.
Staying properly fueled is essential when living outdoors. Thus, we serve our students a balanced diet between 3,000 and 3,500 calories per day. Aspiro offers a variety of foods that have specifically been chosen for their exceptional nutritional value, immune boosting properties, and outstanding flavor. Every week students receive food packs consisting of ample breakfast, lunch, dinner, snacks and trail mix. To keep things fresh and exciting we rotate our menu on a three week schedule.
Students receive fresh fruits and vegetables to last all week. They are also offered a daily vitamin, probiotic and cranberry supplement to promote digestive health. Below you will find examples of some of the menu items at Aspiro. Please understand this is not a comprehensive list and can vary depending on the season.

• Tortillas
• Powdered Milk
• Assorted Pastas
• Crackers
• Peanut Butter
• Tuna and/or Salmon
• Couscous or Quinoa
• Rice and Beans
• Oatmeal
•  Fresh Apples and Oranges
• Trail Mix
• Fresh Potatoes, Broccoli, Brussel Sprouts, Carrots, Celery, Bell Peppers, Onions, Garlic
• Crackers
• Granola
• Gatorade
Aspiro uses natural water sources and students are taught how to purify water. This process is always timed and monitored by guides. Students are also issued Gatorade to keep their electrolytes in balance.
Here is a testimony from one of our students:
"Every morning I wake up I get extremely excited for breakfast- it's so good! Plus I'm in love with the rice and beans. The food bags here are yummy, healthy and nutritious and I will definitely continue to eat the same foods when I return home. "
-Lauren, 17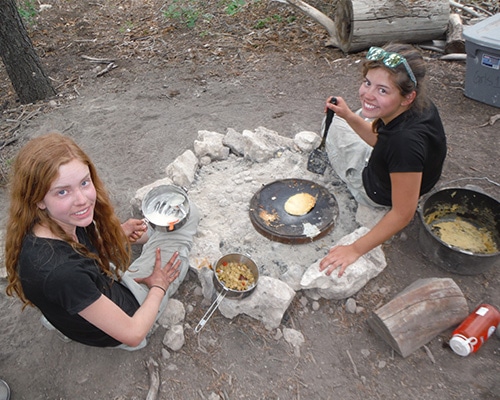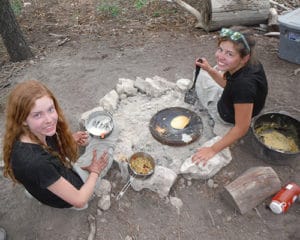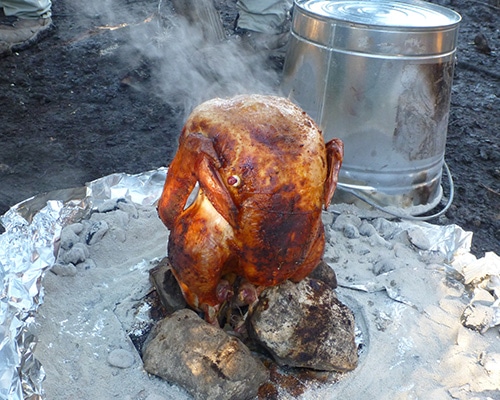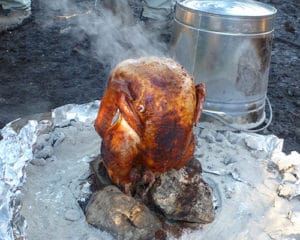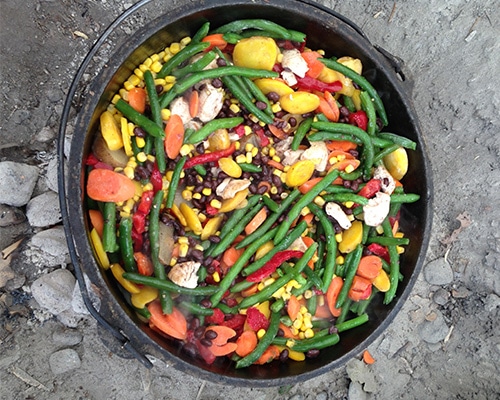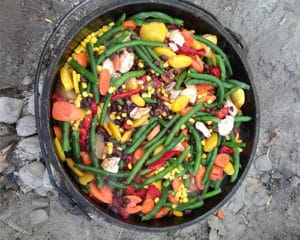 Students return to basecamp each week for showers, fresh laundry, new food rations, therapy sessions, and to exchange guide teams. At base camp, students also receive mail from home and have a chance to send their weekly letters. There are three-sided permanent structures for sleeping at base camp, as well as established cooking and bathroom areas. Because they return to base camp each week, it truly begins to feel like a home-base during their time at Aspiro.
While students are at base camp, they engage in a variety of activities that include:
Monthly Dutch Oven ceremony meals
Completing school assignments
Hot water showers and clean laundry
Re-supplying for next week's expeditions
Participating in therapy sessions
Interacting in group sessions
Testing
Receiving a medical check
Challenge course
Team building initiatives
The Aspiro base camp is located in beautiful Spring City, UT. This area is naturally home to a diverse range of wildlife including deer, elk, moose, and golden eagles. We make sure each visit to base camp stays aligned with the purpose and spirit of Aspiro. This means that we stay consistent with the experience of outdoor and wilderness living. We keep our facilities free from electricity or any other distractions that can take away from the grander lessons our students are learning.
Adventure Itinerary Video Playlist
Meet the
Therapists
& Field Staff
What makes Aspiro a truly unique and special experience is our highly trained and dedicated team.
Meet The Therapists
& Field Staff
Research shows that our students report a 38% increase in self-confidence. When faced with success in their abilities, students begin to believe in themselves again.