Any questions? Get in touch...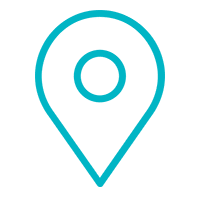 Mail Only Address:
Aspiro Group, Inc.
63 East 11400 South #186
Sandy, UT 84070
Use the form below to let us know how we can help you
Most frequent questions and answers
"Aspiro gets 10 stars! The decision to send a child to a wilderness program is not an easy one. Everyone we dealt with at Aspiro was supportive and communicative throughout our time. We soon realized that the Aspiro program is a team effort. We were able to watch the process of self-awareness and ownership on our child's part unfold. Our child has learned to take responsibility for herself and her actions, to communicate and be vulnerable with us, her peers, and her therapist. She is independent and self-reliant in a way we never would have thought possible. She went in a shutdown, broken soul, and came out glowing, smiling, and physically healthy."
Sending our son to Aspiro was one of the most difficult decisions we have had to make as parents. That being said, from admissions to discharge, the staff was knowledgeable, available, and supportive. In addition, our son's therapist was amazing both at developing a rapport quickly with our son and guiding us through this challenging time.
"It has been almost 3 years since my daughter completed her time in the Aspiro wilderness program. It was an intervention that brought my daughter back and set the stage for a successful transition to a therapeutic boarding school where she has thrived as a result. Both she and I attribute her level of success to the incredible ability of her therapist to match the most appropriate therapeutic intervention to the child and at the right moment. I am forever grateful!"