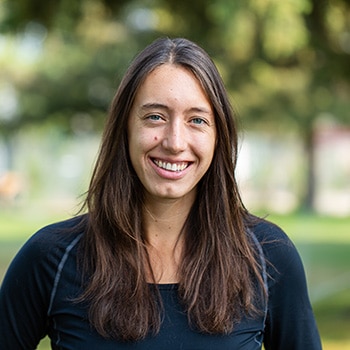 In 2016, Elise Scribner was a vibrant woman in her mid-twenties. She worked as a field guide at Aspiro and excelled due to her innate ability to connect with the students. Her long-time co-guide put it best: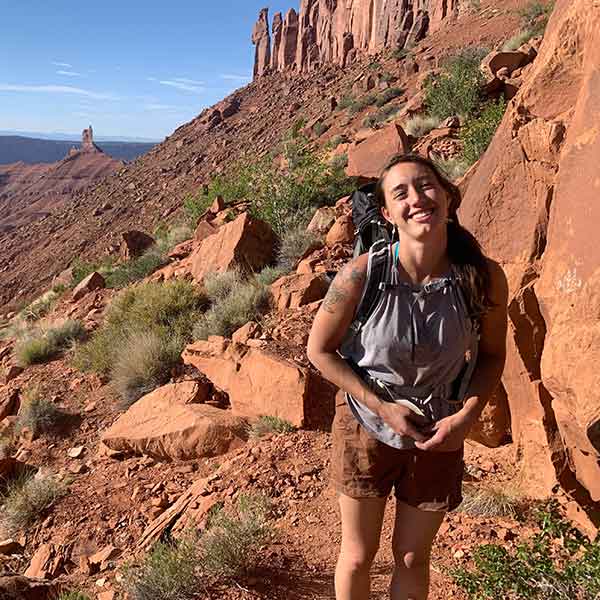 Elise's future was bright and full of plans. Her next adventure was going to be attending graduate school. After that, her dream was to become a therapist at Aspiro and influence adolescent and young adult lives through wilderness therapy.
However, all this was put on hold when she experienced an unexpected grand mal seizure and found herself in a hospital bed. This was a shock; Elise was the picture of health. She was young, active, and lived a balanced lifestyle. Unfortunately, a follow-up MRI revealed that a malignant brain tumor had caused Elise's seizure. She learned then that she had brain cancer. This diagnosis revealed just how much her life was going to change from this point forward.
As this news sunk in, Elise reflected on the idea of radical acceptance and the power of personal choice, concepts that she used to help Aspiro students. She recalled talking with a particular student during a difficult day of backpacking. He was angry about the situation that he was in and couldn't let go of his resistance to engage in his own healing. She encouraged him to try to accept the things that he could not change and instead start looking for what he could gain from the experience. She hinted that through acceptance, he might even find some beauty or joy in his situation. Now, as Elise began to comprehend the wholeness of her new situation, she figured that she should take her own advice. She had cancer. She knew it would be a long journey to recovery. At this point, she resolved to accept her circumstances and to fight like hell to overcome them.
Elise returned to Portland, Oregon, for treatment and to be with her family. She underwent several functional MRIs to prepare her medical team for the nine-hour brain surgery to remove the tumor. On January 24th, 2017, Elise woke up in the ICU, after surgery. Her first thought was that she needed to write a haiku. Needless to say, the surgery was a success! Unfortunately, this was still not the end of her battle. The type of cancer that Elise had was fighting back. With a strong community of friends and family by her side, Elise started chemotherapy. She had to slowly mourn the loss of the healthy body she once had that allowed her to lead the strongest groups of students on the trail. The radiation process was hard on Elise. She knew she needed radiation, but she wanted to turn and run away every time she walked into the treatment room because her body knew it was toxic. Elise also experienced a great number of unexpected seizures during the three years following her surgery.
Throughout chemotherapy and radiation therapy, Elise was so grateful for her family and friends. They were an excellent support network. They developed fun routines and encouraged her to get out and still experience the world. Elise also spent a lot of time reading to pass the time. Despite her illness, Elise never lost sight of her goal of becoming a therapist. She read books on trauma and other therapeutic concepts as a way to keep moving towards her goal.
Elise now reflects on how radical acceptance helped her through all of these treatments and experiences. She saw many others like herself in treatment asking, "Why me?" She realized that focusing on this question only kept people in a suffering mindset and decided to spend her energy on moving forward instead. Elise is now a cancer survivor. She "fought like hell' and overcame what seemed like an eternal battle. Being the tenacious person she is, Elise attended graduate school as soon as possible and graduated from Portland State University in 2020 with her Masters of Social Work. Almost exactly four years later, she fulfilled her dream of being a therapist at Aspiro.
While working as a guide, Elise had incredible insight as well as a unique ability to get clients to open up to her, and the team knew she would be a good therapist. Her experience fighting off cancer has given her further perspective and Elise believes it makes her an even better therapist, giving her a greater appreciation for life, an ability to focus on gratitude, plus a great deal of determination and grit. Her journey of personal discovery through illness has allowed her to deeply connect with students who might struggle with their own experiences of suffering.
There is no doubt that Elise will change lives throughout her career, and we are fortunate to have her here at Aspiro. To learn more about Elise click the button below.